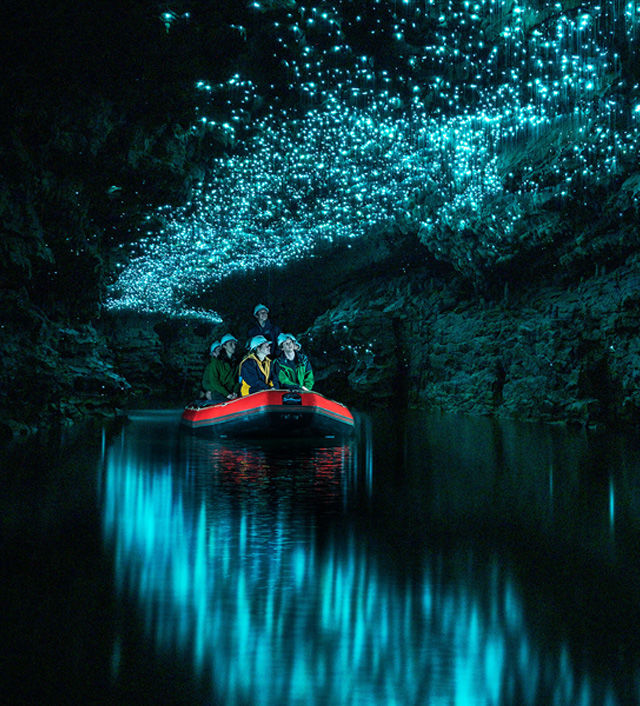 New Zealand's very best glowworm experience. Enjoy a long and gentle boat ride beneath a galaxy of glowworms. Avoid the crowds by joining our small group tours in private caves. Discover something new. We're close by Waitomo Caves, and a little off the beaten track, visiting a rugged and scenic limestone studded farm.
Our glowworm displays are truly spectacular, we put the lights out for at least 20 minutes so you can enjoy glowworms at their very best.
Spellbound is a locally owned family business, we really care about giving you the glowworm tour of your dreams.
Our tours are safe and completely suitable for everyone from young children to older folk. Bring a camera for some photos and let us give you wonderful memories of Waitomo.